By Xuefei Chen Axelsson
STOCKHOLM, Sept. 24 (Greenpost) — Shenzhen Promotion and Communication Presentation was held in Stockholm on Tuesday.
Zhang Qiaozhen, President of the General Chamber of Commerce, Cao Diefeng, Counsular of Education at the Chinese Embassy, Fan Kun, Vice President of Shenzhen Overseas Communication Association and dozens of masters or Phd students from universities in Stockholm attended the presentation.
President Zhang congratulated the presentation. She explained that the goal of her Nordic-Shenzhen General Chamber of Commerce is to promote the communication between Shenzhen and Nordic countries. We have helped nordic enterprises to go to Shenzhen and Guangzhou to attend trade and high tech fairs as well as cultural exhibitions。Today we have Shenzhen delegation coming to Sweden to present Shenzhen to you. Let's welcome Fan Kun, Vice President of Shenzhen Overseas Communication Association.
Fan Kun said Shenzhen used to be a small fishing village with a population of only 30 thousand. Now it is one of the most innovative cities all over China.
Shenzhen aims to become a roll model for Chinese cities by 2030 and 2049 and it can even be the world's model city. Shenzhen has wonderful environment with the lowest in PM 2.5. The city is very young and vital. It is very good for young talented people to work in Shenzhen. The treatment is very good if you can have good project or achievement, said Fan.
Counsular Cao encouraged the students to go to Shenzhen to work saying that they can have a good communication to take this opportunity.
Liu Huadian from Shenzhen Overseas Communication Association said the average age in Shenzhen is just 33 years old. So the city is the youngest one in China. The population has increased to half a million. There are many volunteers in Shenzhen and people from Hong Kong, Macao and Taiwan reached 150 thousand by the end of last year. Shenzhen is very open and all the information about talented people from overseas are published on website.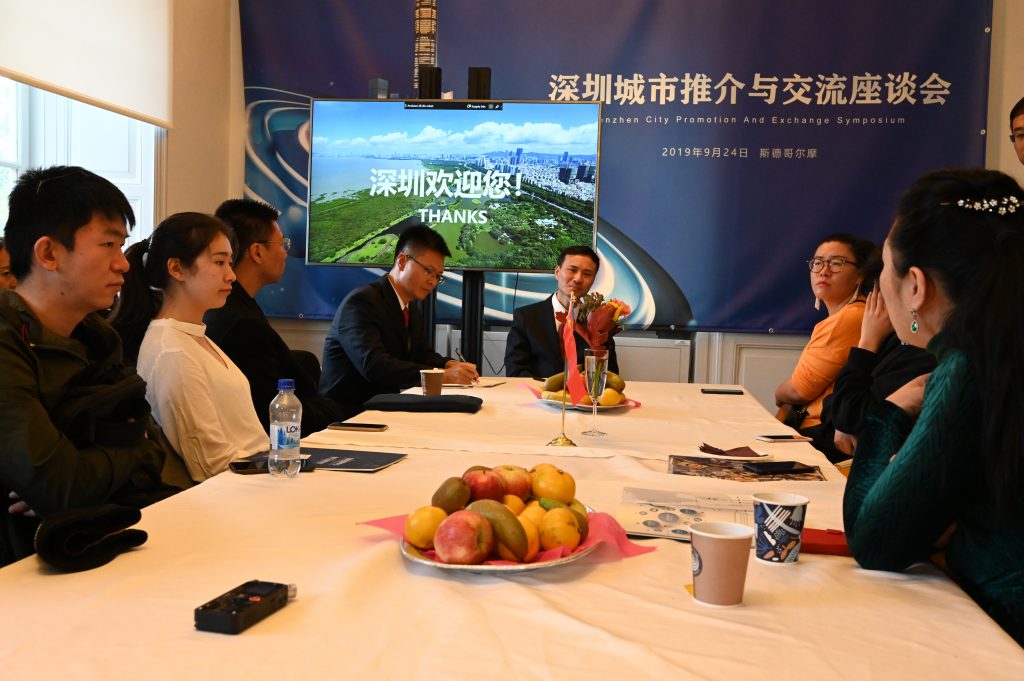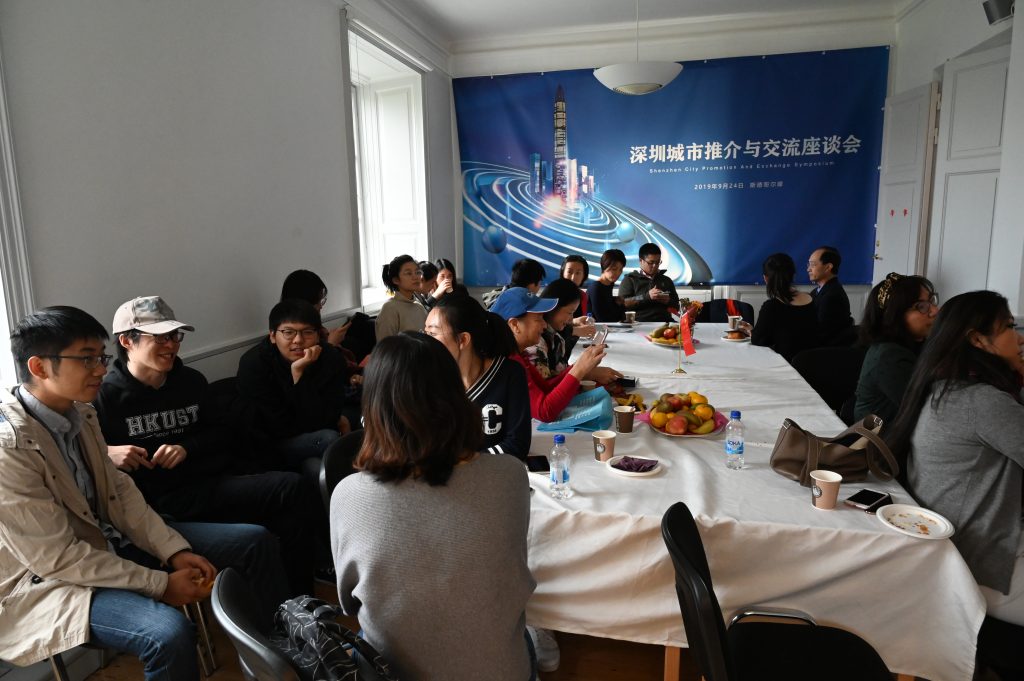 They also answered questions from the students.
Shenzhen has become an admirable city for talented people. The exchange and promotion seminar was organized by Shenzhen Overseas Communication Association.